The Hawaii Regional Convention of NA has been organized since 1992.  The event rotates throughout the Hawaiian Islands and is hosted by the area service committees for Kauai, Oahu, Maui or the Big Island.
---
October 30, 2017: Please join the Hawaii Fellowship  for the HRCNA XXVI to be held on Lahaina, Maui, October 25-28, 2018 on Maui. The host venue is the Royal Lahaina Resort (map). Registration forms will be available in early 2018.
The hotel is accepting reservations over the Internet at the following link. Use Group Code "Hawaii-NA":
---
February 3, 2018: The HRCNA XXVI Host Committee is asking for the submission of speaker tapes/CDs/audio files for the convention program. Deadline  for submission is July 31, 2018.  
Submit soft files to  hrcna2018@gmail.com.
For hardcopies please send them to:
HRCNA XXVI Host Committee
PO Box 836
Pu'unene, HI 96784
Mahalo Nui Loa,
HRCNA XXVI Host Committee
---
March 5, 2018: The artwork for HRCNA XXVI has been chosen and will be used for the convention posters and merchandise: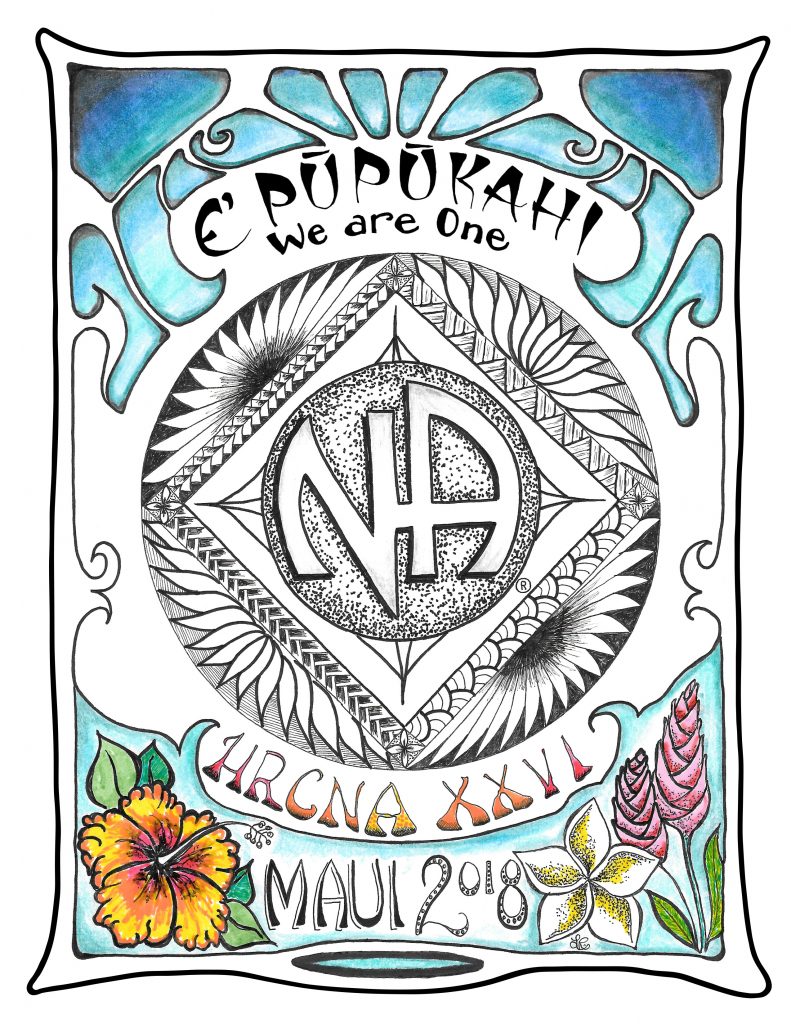 ---
March 5, 2018:  Registration flyers should be available on April 2, 2018. We will have online registration available by then too.
Mahalo, HRCNA XXVI Host Committee